← Back to portfolio
Could insects creepy crawl their way in to our diets?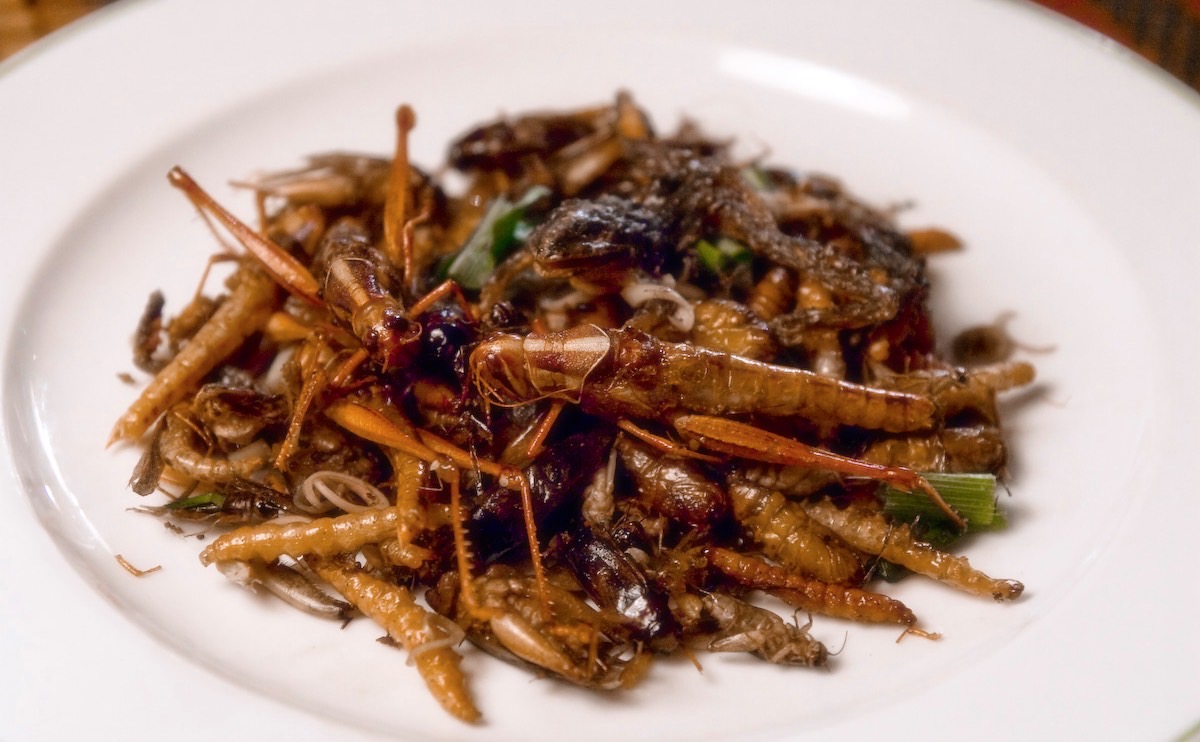 The global food shortage is unfortunately reaching a critical point; with the exponentially increasing world population, there are more and more hungry mouths to feed. Millions of people a year already die of starvation and malnutrition. This is obviously an important issue that needs to be addressed.

Crawling their way in to the limelight, our creepy critter friends! It is no secret at this stage that animal agriculture is not a sustainable way to carry on feeding the world population. It is essential that alternative more sustainable methods are found in order to save ourselves, and the planet. Eating insects like crickets is common in certain parts of the world such as Asia, and it might not be long before they make their way in to our everyday diets.


Sounds pretty gross right? Hear me out.


There are numerous benefits to eating insects, it seems silly that we aren't already doing it. Firstly they are extremely nutritious; packed full of protein and containing important minerals such as calcium and iron. We've all accidentally swallowed a fly before and our on looker has uttered the words "oh well, nice bit of protein". And it's true!


Regardless of their superfood status, the environmental benefits are enormous. 


Traditional livestock farming produces more greenhouse gases than the transport industry. Insects do not possess those harmful windy derrieres and produce a fraction of the greenhouse gases.  Far less land, water and feed crop is also required to farm insects; their carbon footprint minimal in comparison. 


So perhaps next time you see a grass hopper hopping on by, you may look at it in a new light.